The Expert, White-Glove Services Cannabis Businesses Need to Prosper
At CannabisIT, we are 100% dedicated to the Cannabis industry. Our expert, customized services will help you start your business, seamlessly, and remain compliant for the ongoing business continuity you need to prosper.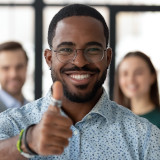 "Launching a Cannabis dispensary requires expertise, precision and execution. CannabisIT delivers in a highly regulated environment."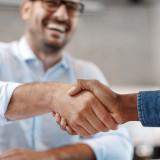 "CannabisIT stayed involved from preconstruction to ongoing IT operations. Their understanding of the industry saved us time and money, allowing us to realize revenue sooner under their guidance."
ENSURE COMPLIANCE AND BUSINESS CONTINUITY.
No One Knows the Technology Needs of Cannabis Businesses Better.
When it comes to successful delivery of innovative technology, experience is everything. Our proven experts know the dispensary and grower business and deliver the white glove services your business needs – preconstruction to ongoing operational perfection.
Dispensaries / Cultivation Facilities Supported
Simple Steps to Launch Your Dispensary
CannabisIT is the Cannabis industry's go-to technology integrator and trusted source for today's modern dispensary.
You're on your way. You're about to secure your licensing and permits for a new dispensary. But what
When opening a new Cannabis business, risk can be around every corner. From cybersecurity attacks to physical intrusion
For the Cannabis business, technology is the backbone to success. From your point of purchase (PoS) systems to